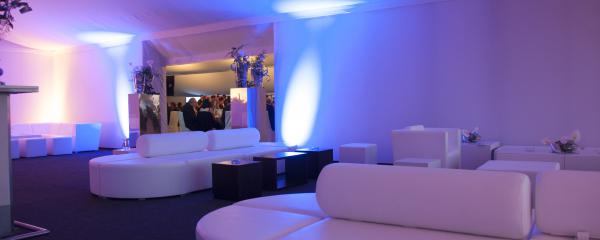 Interior design
Beauty comes from the inside!
A successful event not only depends on the perfect marquee, but also on the interior appearance of your location.
We are the ideal partner for the interior design of your Event.
We offer comprehensive solutions for furniture and lighting concepts, decoration, cladding, as well as air conditioning and heating, high-speed Internet, professional audio and TV technology, and IT facilities.
We offer everything required for a perfect experience.